Who doesn't loves open-world games right, You can roam around freely as you wish, drive cars, boats, planes. Do missions, some even let you race. Open-world games have impacted the game industry in such way that it is now impossible to think games without the open-world element to it. Titles like GTA V, Skyrim, Witcher 3, Watch Dogs are hugely popular among gamer's these days. You will hardly find someone who does not likes this genre but due to high minimum required specifications to play these titles many of our gamer brother are not able to enjoy the open-world fun, Also due to current pandemic it has became hard to upgrade our rigs. So we have come up with a solution, Why not play underrated masterpieces that requires less power. Here are our handpicked 5 amazing open-world can run on almost any pc :
Mist Survival is a single player open-world sand box game based on a apocalyptic world that infected with some sort of virus kind of like we're facing right now which makes it more interesting to play and good thing is that Mist Survival is not very demanding you can run it even if you have an old pc.
It has a very positive rating of 9 out of 10 on Steam making it an worthy investment of fun.
This title might be familiar for many gamers out there as Far Cry is one of the most popular game series by Ubisoft. This game has an vest open-world that takes place after Far Cry 5. Beautiful, vivid and color post-nuclear world will make you play this game for hours. But what sets this game apart from other games of Far Cry series is that it is the spin-off game of the series making it a bit lighter than other games. It requires that space and power to run and enjoy the beauty of Far Cry's immersive open-world
It has a 7 out of 10 rating on Steam which makes it worth to check out.
This is a cross platform open-world action RPG with a unique anime art style and interesting storyline. You will fall in love with it's colorful world filled with fantasy elements and magic. You can enjoy this game on android as well. What special about this game is that you can cross-play co-op with your friends that are playing from android as well making it more accessible than any other games on the list. It also has a low demanding nature resulting an smooth gameplay on almost any PC with 4GB's of ram and a low end GPU.
It is a quite popular game among otaku gamers and has a 4.5 out of 5 on Play Store and 4.7 out of 5 in Apple AppStore making it compete other games on this list.
It is a open-world action adventure game developed by Avalanche Studios. If you're a fan of GTA's violence and destruction than i ensure you that you won't be disappointed with this game as it definitely has more firepower and destruction than any GTA game. This game acually revolves around unrealistic stunts, shooting and flying madness but game lacks a good story but super fun to play as a stress reliver. This game also requires very little juice to run so you can enjoy it without worrying to much about lags
It has a rating of 6 out of 10 in Steam due to it's lack of a good story but we at We Are Geeks highly recommend you to try it out as it is very fun if used as an stress reliver.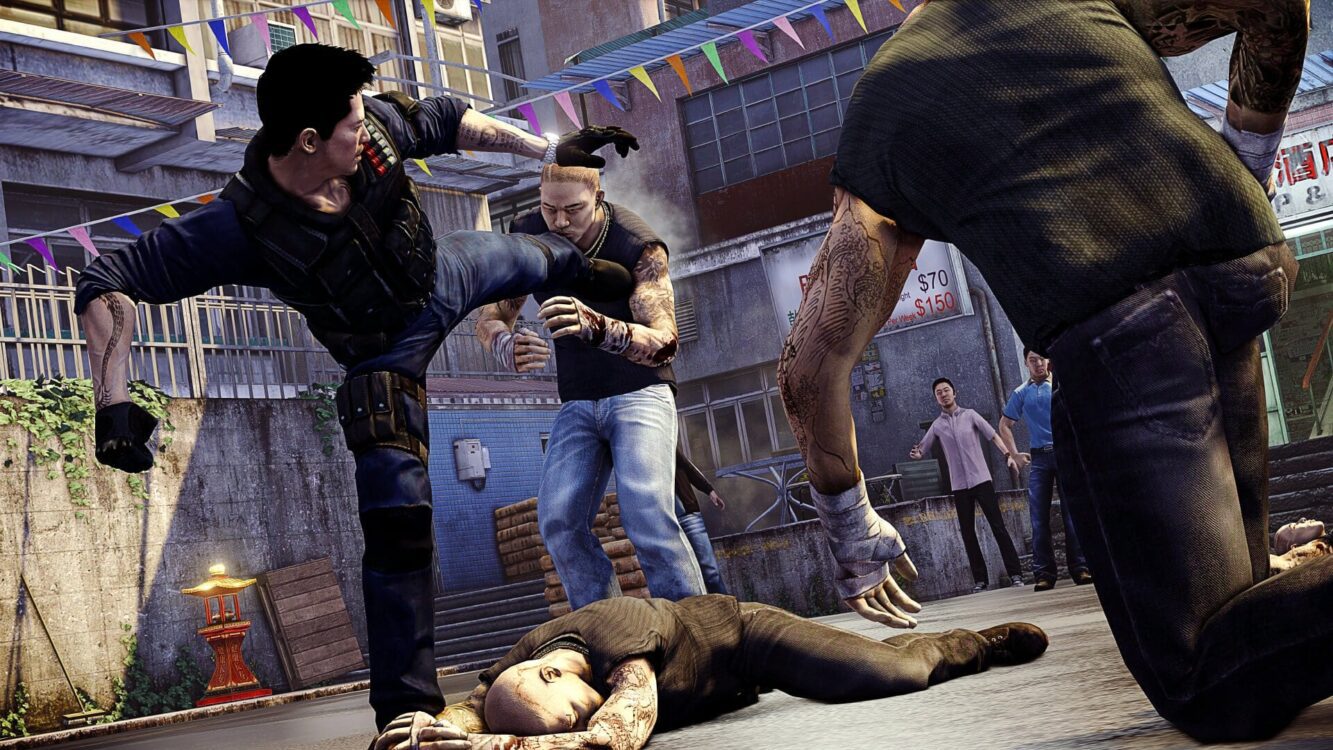 It is a open-world action adventure game set in Hong Kong city. Probably the best game on this list if you're a GTA fan. This game is a prime example of what a open-world game should be like. Open-world filled with city life you play as an undercover cop you can do almost everything you expect from GTA. It has a far better melee fighting mechanism you can kick, karate chop your enemies with a satisfaction. This game has a rich story that will dive you into it's own world of emotions.
It has a well deserving rating of 9 out of 10 in Steam. And we highly recommend you to check out this game.
It has a well deserving rating of 9 out of 10 in Steam and we highly recommend you to check out this game.